Proceeds from The AJ Foundation events help support The Comprehensive Learning Center (CLC), a private school for individuals with autism opened by AJF in September of 2000. Your tax-deductible contribution is vital in ensuring that the students receive the proper education and treatment services; thus providing them with the tools necessary to be productive and contributing members in the community and home settings.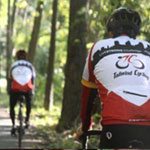 The AJ Foundation holds a Ride 4 Autism every September through the beautiful rolling hills of Upper and Lower Makefield Townships in PA. The event offers a 30K, 50K and 100K ride for more experienced riders and a 12 mile family ride. There are nice items given to all riders and special benefits and prizes awarded to riders that achieve certain sponsorship and fundraising levels.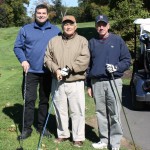 Our AJF Golf 4 Autism takes place in October. This fundraiser is a golf-a-thon which is a combination of a golf marathon, in which golfers procure sponsors for each hole with a goal of 100 holes golfed for the day; and a regular golf tournament. Winners of the many competitive activities held at this event are awarded great prizes.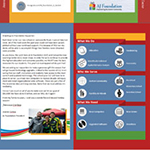 In 2019, over 8,500 cards were mailed to our CLC supporters telling our story of what we do, who we serve, and what we need. Donors may use the insert in the card for making a donation or can click here for information about sponsorship opportunities and to make a donation.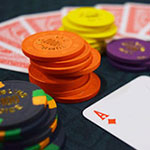 In January each year, we hold our Texas Hold'em Tournament at Giuseppe's Family Restaurant in Richboro, PA. The top ten winners go home with fabulous prizes and it has historically been one of our most popular fundraising events throughout the year.
Click here for information on this year's AJF Texas Hold'em Tournament on Saturday, January 25, 2020.
Click here for the final results of the January 26th, 2019 Texas Hold'em Tournament.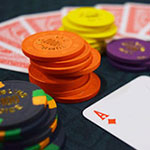 Are you a betting person? The AJ Foundation hosts a Casino Night every April at St. Bede's Parish Center in Holland, Pa. Casino Night is a Monte Carlo style affair with gaming tables, silent auction and cash/gaming raffles throughout the evening. At the end of the event, participants use their winnings to raffle on two levels of numerous fabulous prizes (approximately 60).

Copyright 2021 Comprehensive Learning Center
Comprehensive Learning Center
444 Jacksonville Road, Warminster, PA 18974
info@clcschoolprograms.org / 215-956-3861