CLC is hiring. Find out more!
Did you know CLC is offering Visitor Days? Your next chance to join us will be on Wednesday, May 25th. Click here to sign-up!
Attention AJF & CLC Community. Due to unforeseen circumstances, this year's AJF Texas Hold'em Tournament has been cancelled. Please contact us at info@ajfoundation.org for any concerns. 
Thank you to all who came out to support our AJF AMRAP 4 Autism! We will be announcing our totals and showcasing our photos soon. Stay tuned!
Here at the Comprehensive Learning Center we focus on maximizing the potential of individuals with autism from preschool through adulthood by providing intensive and comprehensive state-of-the-art education and behavioral services based on the scientifically validated procedures of Applied Behavior Analysis.
Through the intensity of our program and by working closely with families through collaboration and training, we prepare our learners to be as independent, self-sufficient, and socially adept as possible so they may be active, contributing members in their communities where they live, work and play.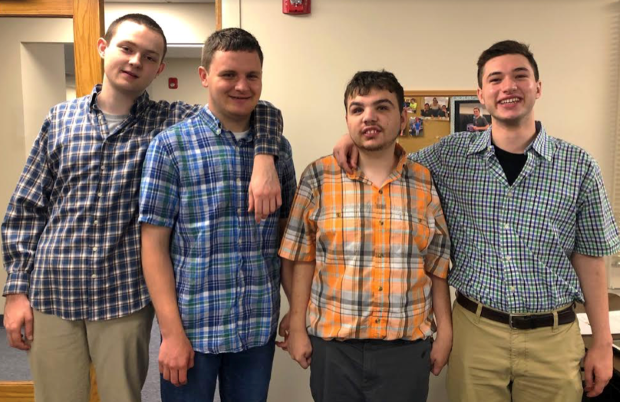 How We Began: One Mother's Determination
Joanne Corless refused to back down until her son and other children with autism spectrum disorders had a place to be educated. Read the article in Family Circle Magazine, March 2012.
Applied Behavior Analysis (ABA) and AUTISM:
Behavior techniques, based on the principles of ABA, are applied to the learners' individualized education and treatment programs and are adapted through all phases of their development.
CLC Students and Their Remarkable Journey
Read about the many CLC success stories. You'll find comfort and gain hope reading first person accounts from parents whose children have made remarkable progress at CLC.
The success of the Comprehensive Learning Center is directly related to the ongoing support we receive from our sister organization, The AJ Foundation For Children With Autism (AJF). Click below to find out how you can support CLC and AJF!
Attending an AJF event or checking out our community-partner promotions are great ways you can help AJF & CLC!

Copyright 2021 Comprehensive Learning Center
Comprehensive Learning Center
444 Jacksonville Road, Warminster, PA 18974
info@clcschoolprograms.org / 215-956-3861