Joey was diagnosed with autism in April of 2017. As parents, we were devastated and lost. Even with in home ABA services, we knew Joey needed more. Then we found CLC! After touring the school in August 2017, we knew this was where our son needed to be in order to become the best version of himself.
Joey then started at CLC in September 2018. Since then we have seen Joey tackle so many new tasks and make improvements on things we had been working on for years. He had his first dentist appointment, he has started toilet training, and we have seen an increase in eye contact with his expressive language getting better every day. He is even answering some social questions. Our favorites are, "What is your name?" And "What color are your eyes?" They are hazel and he knows it! Joey has accomplished so much in such a short period of time thanks to the hard work and support that CLC provides.
We cannot wait to see what his future holds, but we know that it will be bright with CLC helping us along the way.
– Lauren, Joey's Mom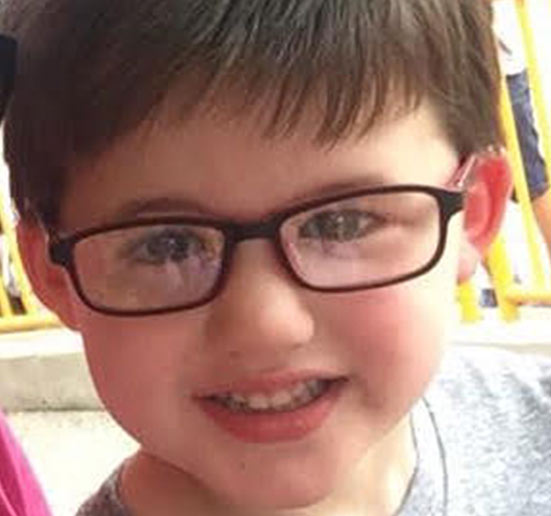 Brian & Sean's Success Story
Brian & Sean are brothers both living with Autism. Both of our sons were diagnosed at 2 years of age. They are currently the only pair of siblings that both attend CLC. During our early intervention days, we realized that ABA was the primary success to their learning. Upon turning school age, we desperately fought for our sons to be able to attend CLC so we could continue with the ABA model. Brian is now 16 and is completely non-verbal. Through countless hours of speech therapy early on, we realized that verbal language may just not be in the cards for our boy and we needed to provide him with other ways to communicate. Through endless trials at home and school, we have successfully been able to give Brian a voice. CLC was the only school at the time years ago to welcome the use of pictures, sign language and augmentative communication. By using his iPad, Brian is now able to communicate his basic wants and needs. Through the use of visual schedules, constant repetition and positive reinforcement, Brian can now successfully get through his day with little to no frustration.
Our biggest success to date besides his communication is that he is able to successfully go to Tiare Hair Salon in Huntingdon Valley to get his hair cut with just his mom. Brian is incredibly sensitive and has a lot of sensory issues. CLC teachers have the patience of saints, and worked on this gradually, step by step daily, multiple times a day for years with Brian to desensitize him to the feeling of everything that comes along with getting your hair cut. He now looks forward to seeing his favorite stylist Sue and goes right in and sits beautifully for her.
As for our son Sean, he has come so far in his ability to sit, attend and focus on the program or task at hand. Sean is 14 and is the type of child that could not sit for a second, literally. Sean has the nickname of Seanie Monster because he literally has to get into everything all the time. With the patience of the CLC staff, Sean can now sit and attend beautifully and get through his programs at school, with the help of his teachers and his visual schedules to stay on task.
Sean has severe anxiety and a lot of sensory issues. Through the ABA model, the CLC staff has been able to successfully get Sean out into the community and participate in various things. His biggest successes to date are that he can grocery shop once a week now for items that he can make for lunch at school, he can go to a local gym and exercise for an hour a week alongside his teacher, he can sit in a restaurant and order breakfast, staying seated the entire time, and act appropriately in the community. This is HUGE for our boy who could not focus for one second on anything before attending CLC.
Without the support of CLC at school, in our home, and in the community, we would not be where we are today with our boys. It takes a village and the staff at CLC is our family. We could not raise our boys without them. We are forever grateful!!!!

- Michele & John, Brian & Sean's Parents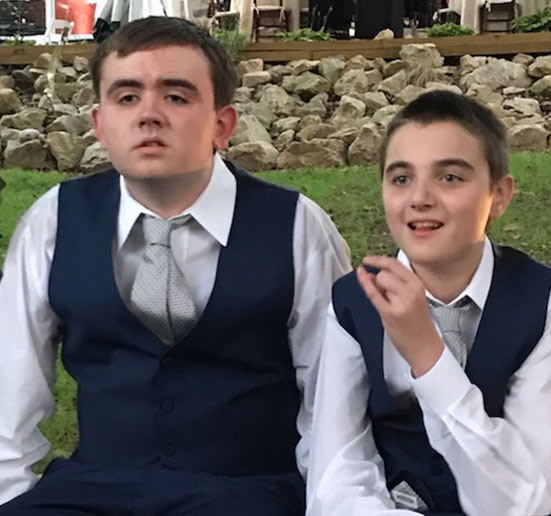 Our journey began with Drake when he was first diagnosed around the age of eighteen months. We were initially told Drake had until the age of five to learn what he could. After that, learning would be minimal and his future would be limited. So the race began to get him all the services we could before the age of 5. Once he turned five, doctors said that the magic age was now eight. We decided to moved to Bucks County, PA from New Jersey in the hopes of finding better programming. It was then that we came across the Comprehensive Learning Center. We had no idea about CLC, but had heard that it existed. We set up a meeting, Drake then began in July of 2008, and the rest is history.
Drake came to CLC with many behaviors and was greatly impacted by the diagnosis. Upon starting at CLC that summer, Drake's anxiety and behaviors began to lessen. Drake was finally able to learn and become a contributing member of the family. He is able to care for his needs independently and express his feelings. Drake now asks if he can learn to drive and asks when will he get a girlfriend. We never thought he would ever be aware of what was going on around him. He is now a real part of the family, with thoughts, opinions, and humor. None of this would have ever happened without CLC's diligence, optimism, and constant support. No matter who we have had in terms of staff, they have always taken great care of Drake and seek to find creative and innovative ways to enhance his learning and cognitive abilities. They are always open to what we want to try as a family and any interests Drake expresses.
Through the last ten years, we have learned from CLC that learning never ends and even now at the age of nineteen, Drake is still able to surprise us all. Last year he joined an aquatic club for typical students where he was the only student ever to participate with special needs. I was so scared for him and worried the students would not accept him. Nothing could be further from the truth. Drake was accepted and quickly became part of the group. If you had asked me whether this would ever have happened before coming to CLC, I would have resignedly said no. Now I know anything is possible with the support and caring of CLC. Once, I was terrified of the day Drake would graduate from school.
Now, I look at the impending event with continued hope; knowing that CLC will be with him during his adult life.
- Maria, Drake's Mom
Rhylin started at CLC in September of 2018. When Rhylin first started at CLC her aggression and self-injurious behavior was at the worst we have seen it. She did not sit for activities for more than 30 seconds at a time, and she had never had a proper doctor appointment or dental exam. Rhylin did not have a good form of communication to express her wants or needs. Fast forward 6 months and Rhylin has grown in so many ways. With the help and support of Rhylin's teachers we are meeting her goals faster than we thought possible! For the first time we had a proper dental exam with cleaning and x-rays. At her annual doctor appointment, she allowed the nurses and doctors to exam her without any behaviors.
The staff at CLC also help with community outings! Rhylin had never been able to accompany me on any grocery trips in the past. She would run away and tantrum over items that were not readily made available to her. Rhylin's instructors and I would make daily visits to the grocery store.
With lots of hands to help, Rhylin is now able to walk beside me. She has learned to ignore her preferred food items while we shop. Now we have started potty training, and I know with the support of the CLC staff will see success with this as well!

-Colleen, Rhylin's Mom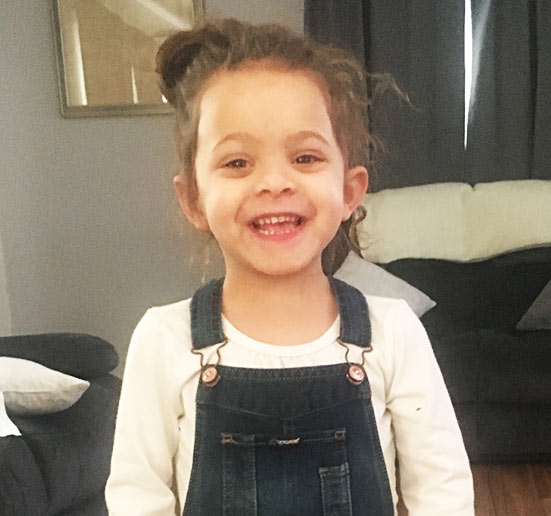 My name is Lucas. I am 19 years old.
This is me at work. This is my favorite job. I work 4 different jobs. Today I reached my goal of counting game pieces for 7 different games. I was happy that I got it all done. When I started working, sometimes I could only do 1 game. It was hard but my teacher told me I could do 7 games and I did.
I started CLC at 5 years old. I did not talk then, but I talk now.
I could not do lots of things that I can do now.
My favorite thing is going to work and going out for Fun Friday.
On Friday I go out with friends to eat lunch and do something fun. We all take turns, I pick pizza and the arcade.
I am going to a dance this Saturday.
CLC is a good school and I am happy that I go to school there.

- Lucas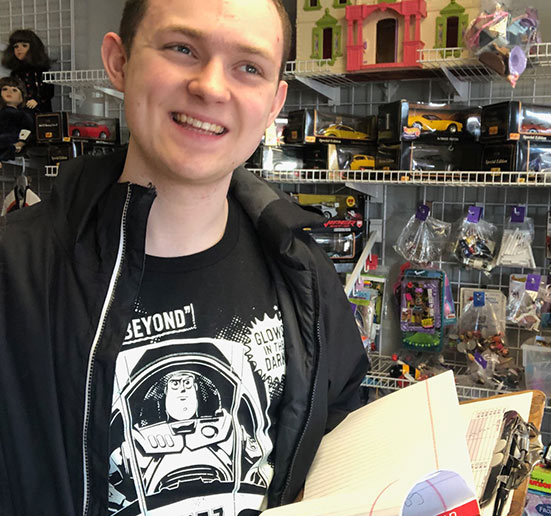 At two years of age, when AJ was first diagnosed with autism, we were told to institutionalize him. We refused to give up, and instead, began our exhaustive search for the most effective treatment for him. Through our joint efforts with other families, we realized our goal in September 2000 when The AJ Foundation opened CLC, a school for children with autism utilizing the scientifically validated principles of ABA.
Over the years, CLC's staff taught AJ the skills necessary to become the person he is today- an independent functional member of his family and the community. The staff worked tirelessly to teach him many skills like toileting, tying his shoes, making his First Holy Communion, tolerating doctor's appointments, showering, shaving, eating in a restaurant, ironing his clothes, balancing his checkbook, and finally, job training. Because of CLC, AJ is not in an institution, but instead works fulltime between three part time jobs! As AJ's parents, we never dreamed he'd have the quality of life he enjoys today!
CLC has changed AJ's life!
- Allan & Joanne, AJ's parents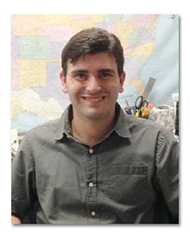 Our family is so grateful our son Benjamin has attended CLC for the past three years and that we have been able to experience the incredible impact this has made in his life. We are thrilled to see his on-going progress and continue to get excited and encouraged as we watch his language develop and his social skills improve. He continues to make substantial gains academically and has learned so many valuable life skills including tolerating dental and doctor visits, toileting, hand washing and dressing. We feel so blessed to hear Ben's sweet voice sing a song, ask for lemonade, or share his precious smile and contagious laughter with those around him.
We know he would not be where he is today without the incredible programs and amazing staff at CLC. Having a school like CLC has given our family so much hope as we look ahead knowing that so much is possible for Ben's future.
Thank you CLC and The AJ Foundation for the incredible work you do with Benjamin. You have changed our lives!
- Nathan and Michelle Benjamin's parents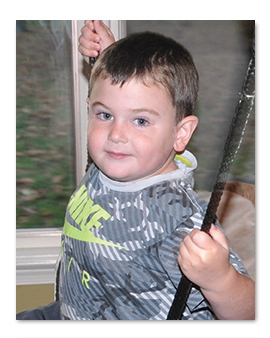 The first time we walked through the doors of CLC, we knew this was the place our autistic daughter, Bryn, needed to be. Bryn was receiving services through our district and private therapy before entering CLC. Within the first few months, we could see significant improvements in our daughter.
Transitions, which were a major problem for her, became so much easier. Her vocabulary grew and she started to read and sing songs. The wonderful staff at CLC not only provides Bryn with basic education, but also teaches her personal hygiene, social skills, and how to handle everyday chores. Bryn works hard for each achievement and so does the staff at CLC.
There is no cure for autism yet, but CLC has given Bryn a chance at a better life and more independence. It has made our family feel whole again!
– Gregg & Joanne, Bryn's parents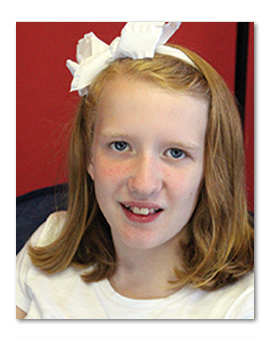 At 2 months old, Connor was diagnosed with Williams Syndrome, a rare genetic disorder. With this diagnosis comes a variety of medical problems and developmental delays, so at age 3.5 he was diagnosed with Autism. This was an intensely frustrating point in our lives as we struggled to communicate with him and meet his needs.
We knew when it came time for him to attend school, that he needed an aggressive program which was ABA based since that was the only method of teaching that showed any acquisition and retention of new skills.
Then we found CLC! Connor has been learning many new skills at school which have generalized to home and community life. He is learning turn-taking, waiting quietly, and appropriate peer interaction and conversation. Connor is also speaking in sentences with more clarity than ever. His teachers work hard to teach him life skills as well. He's riding a bike with assistance and is also gaining independence in showering/toileting. He's more engaging and loves to share his accomplishments with us; often taking one of our hands and leading us to his latest object of interest. "Look, look, look Daddy! Show you something!"
It takes a village. We're hopeful that you'll become a part of the village that invests in the life of our family by supporting The AJ Foundation and CLC. Thank you!
- Adam and Camille, Connor B's parents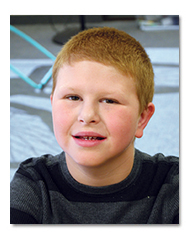 After months of training and gradual fading from the staff at CLC, our son, Connor, was able to work independently at our local Giant grocery store. He was dropped off two times a week and worked two hours a day without any assistance. His manager told me that he was one of the best employees she has ever had and indicated this in his review giving him the highest rating possible.
Connor bagged groceries, greeted customers, straightened shelves and, his personal favorite, did a "clean sweep" of the store. The customers often stopped me to comment on how polite and friendly Connor was each day. Connor left his position at Giant to pick up an additional day of work in a medical office for a cardiologist where he scans documents, files and does other office work. This opportunity is possible, once again, because of the dedication and highly skilled individuals at CLC.
Words cannot begin to express how thankful we are to The AJ Foundation and CLC!

- Mike & Patty, Connor F's parents
When Katelyn was diagnosed with autism at age 3, we knew we had to do whatever was necessary to get her the services she needed. That is when family stepped in and helped us get Katelyn into the best program possible – "CLC". The one-on-one support they provided helped Katelyn with speech, eye contact, potty training and staying in her car seat while riding in a car. CLC's home and community program was tremendous. The teachers would come into our home and train us, her parents, on what to do after school and at night.
Our daughter needed so much structure which CLC provided by setting up the same programs for her at school and at home. Katelyn is now fully transitioned into her home school and will be going into 6th grade in September. She plays softball, piano, draws and successfully interacts with her peers.
She would not be the active bright child she is today if it wasn't for the dedication and commitment of the management and staff at CLC!

- Tony & Lisa, Katelyn's parents
Owen began attending CLC when he was 3.5 years old in February of 2013. We recognized early on that he needed a one-on-one ABA treatment program and were thrilled when we found CLC! A year after receiving intensive ABA therapy at school and at home, he began part-time inclusion in a typical preschool program with support from CLC staff. In the Fall of 2015 Owen successfully transitioned into a typical Kindergarten program, thus being able to fade out CLC's support completely. Without early intervention and the quality of ABA therapy he received from CLC, this day would not be possible!
We are so thankful that there is a program like CLC out there and that we found it for our son! Owen is a sweet, smart boy with a bright future!

- Andrew & Jill, Owen's parents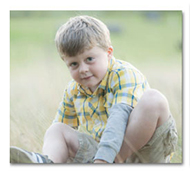 When people ask us what we've learned over the last 3 years since our son, Sammy, was diagnosed with autism, our response is "surround yourself with a team of good people who work hard and BELIEVE in your child". Fortunately, we found our team at CLC. With their help, Sammy has taken tremendous steps – from learning how to focus, to following schedules, to even making that precious eye contact. Other things such as remaining appropriate during church, toileting, & sorting silverware and recyclables (having autism does not get him out of doing chores!) have been successful with the support of CLC. As parents, CLC has taught us something too – to never underestimate our son and that there is always hope. We don't know what path is planned for Sammy in his future, but what we do know is that CLC has laid a strong foundation for him to succeed on his journey.
Thank you for your support of The AJ Foundation and CLC! We are forever grateful!

Copyright 2021 Comprehensive Learning Center
Comprehensive Learning Center
444 Jacksonville Road, Warminster, PA 18974
info@clcschoolprograms.org / 215-956-3861