April is Autism Awareness Month!
We would love for you to take part in our Amazon Wishlist! We have been humbled by the overwhelming support with previous Wishlists. We're hoping for your continued generosity in helping us stock up on cleaning and paper products that will ensure a clean and thriving environment for our students, and provide the essential materials that are a part of each student's personalized programming. Thank you in advance for your continued support and kindness. We couldn't do it without you!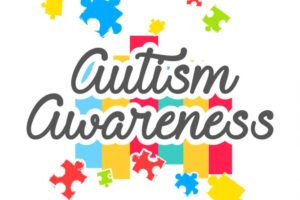 As we embark on Autism Awareness Month this year, one word comes to mind: Perseverance. Anyone who lives with autism, lives with someone with autism, or works with someone with autism knows the level of commitment needed to reach important, life-long outcomes. When you add in a global pandemic that disrupted autism services everywhere, the endeavor became all the more challenging. This is where perseverance saved the day. Between the staff who worked so hard, the parents/families who never gave up, and the students and adult learners with autism themselves who put every effort forth, progress continued towards those vital outcomes everyone has been striving to achieve. As we reflect during Autism Awareness Month, we want to highlight all those who persevered through a year unlike all others and made a difference in the lives of individuals with autism.